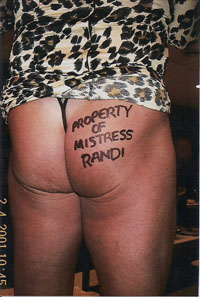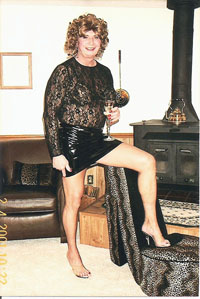 I would like you all to meet one of My dedicated sissies.  This is sissy francine.  Taking her naughty pics and entering them into our "sissy photo contest" for halloween.
What a saucy little slut she is !  sissy francine has been in My stable for the better part of 6 years, although she listens well, she is not beyond punishment should I see fit !  Or perhaps just a little bit of abuse, should I so desire.
Remember all you sissies out there, only another 24 hours before We announce our winning sissy photo, so get yours in to Us right away !
Happy Hallowe'en
Mistress Randi
http://www.phonesexwhimpers.com/randi.html
888-733-2243