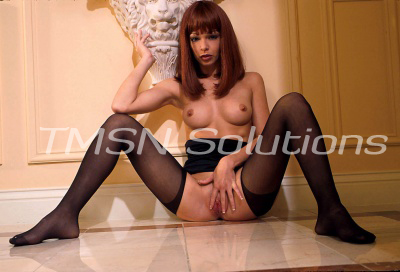 To gaze upon My luscious feet encased in silky soft hose excites you doesn't it sissy boy?
Ah yes My beautiful silky stocking feet just waiting to be worshipped!  So get to it sissy!  On your knees and kiss My beautiful feet and thank Me for the privilege!
Hey pathetic sissy what's that?  Ewww…you accidentally released your girl cum all over My toes!
I will forgive you this time since I know how hard it is to control your pathetic little clitty when you are in My presence!
Get busy sissy boy and lick up your disgusting mess and be thankful I am in a good mood today!
Lady Alexandra
1-866-679-3275
http://www.sissyphonefantasy.com/alex.html