Posted on
February 26th, 2015
by Sadie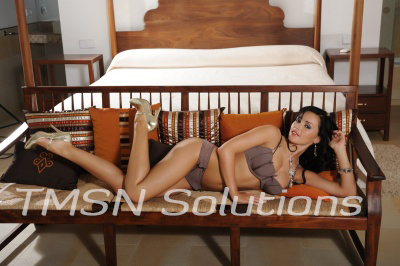 It just so happened that a conference was being held in the city of a former friend of mine who had deep sissy fantasies. We had been IM'ing about them and when I saw the opportunity to visit I sent him a very special package. It was a pink silicone male chastity device with a note to put it on immediately and keep it on until I arrived. I received a message from him scared and excited asking if he had to wear it the entire month. I told him he did and that I wanted a picture of the numbered lock to compare with when I arrived.
When he came to pick me up from the airport I could feel the hard cage against my thigh when he hugged me. He went on about how happy he was that I was there and blushed when I told him in the car to show me the numbered lock. It matched and as a reward I pulled the pink butt plug from my purse and inserted it in his ass for the drive to his home.
For the entire week of the conference he was a wonderful wife for me. My supper was hot, my sissy wife was dressed beautifully and the evening was spent training her to orgasm anally. Our final night I had a special surprise for her. My husband was joining us to see how much she had learned.
Sadie
1-866-239-2972
www.sissyphonefantasy.com/sadie.html
www.phonesexcandy.com/sadie.html
Filed under: domination, Dress-Up Phone Sex, feminization phonesex, kinky phonesex, Phone sex, phone sex sissy site, phonesex, phonesex feminization, sissy, sissy boys, sissy lessons, sissy tasks | Comments Off